Daylight Savings Tips for Parents
Hello daylight savings – the clock springs ahead Sunday at 2am. The good news? We score an extra hour of daylight. The bad? Early morning darkness and munchkin adjustment (just when sleep patterns were finally in sync!). Here are some munchkin/mommy tips for helping your little one adjust to the time change.
Plan Ahead. Beginning Saturday, push nap, dinner and bedtime back by 10-15 minutes. The transition will be less shocking on Sunday.
Be Consistent. The clocks rest on Sunday and so does your family – if little ones go to bed at 7, they still do. Stick to nap, meal & bedtimes that work for you
Light Up. Take an early morning walk, turn on all the lights or eat breakfast in front of a window - the more light we see, the faster our internal clocks will reset
Be Outside. The more fresh air, running around & general exhaustion you can pack in, the better – particularly on Sunday.
Stay Strong. - If you have to put your little one to bed five times because he's not sleepy yet, do it. You'll thank yourself next week.
---
---
Share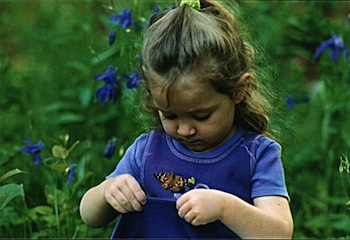 Happy weekend! Make it extra festive by planning some indoor or outdoor fun, winning free theater tickets or signing your munchkin up for summer camp... read more