Choosing the right preschool
The right preschool will nurture, educate and support children and parents, but finding the right fit can be tricky. We spoke with Corina Dekker, director of La Piazza Academy in Coral Gables, about how to choose the right preschool for your child.
---
It's all so overwhelming – where do we start?
It's great to do some homework as a parent. Look at a school's website and/or Facebook page to see what its philosophy and curriculum are. It's much easier for parents who have done a little research to ask more detailed questions.
What should we be looking for in our homework?
First, make sure to look for a school that is licensed, developmentally appropriate and has an established curriculum and philosophy in place. Googling the different philosophies will help you determine what's best for your family - when you look for a school, you really need to know who your child is and what you're looking for as a family. (La Piazza Academy is a Reggio Emilia-inspired school, follows the Creative Curriculum, has a bilingual staff and presents every child with a daily Mandarin Language Immersion program)
Other things to look out for include low teacher-to-child ratios, qualified and experienced teachers and a safe and nurturing environment. And for me as a parent, I think it's important that children have access to indoor and outdoor play areas
OK, now it's school tour time – bring the kids or leave them at home?
Both ways work. When parents come without children, we can usually spend more time discussing topics in detail. My recommendation is to come without children for your first visit so you can really take your time and ask your questions, then do a follow-up visit with the kids.
What should we ask on the tour?
Always ask what the school's philosophy and curricular approach are. Beyond that, ask about the discipline policy – every school has to have one by law (La Piazza Academy follows Conscious Discipline). Parents might also want to know about extended care options (La Piazza Academy has complimentary early arrival between 8-9am) and little details like uniforms, lunch and snacks. Every parent has his or her own set of priorities, it's important to be asked what you're looking for.
What about the "softer" stuff?
We want parents to walk into our school and feel that it's an extension of their home and family life. We're not just working with the child, we're working with the entire family. We have a very home-like design - lots of natural light, several windows in hallways and classrooms and all-natural furniture and materials – the school feels homey and very nurturing.
Any red flags we should look out for?
Safety and security. The materials, furniture, entrances and exits should all look safe, age-appropriate and in good condition. Ask about entrance policies (the only way to enter La Piazza Academy is through a code given to parents or by ringing the doorbell). I'd also be wary of any school that only allows parents to visit when children are not present. Transparency is very important – I want people to see us in action.
Intrigued? Check out La Piazza Academy in action by exploring its website, emailing info@lapiazzaacademy.com, calling 305-448-8885 or visiting at 4101 Salzedo St, Coral Gables; 33146
---
---
Share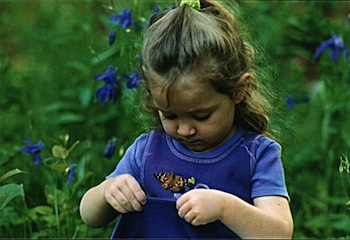 Happy weekend! Make it extra festive by planning some indoor or outdoor fun, winning free theater tickets or signing your munchkin up for summer camp... read more