Win a Baby K'tan baby carrier
Meet a new mom's best friend. Equal parts carrier, sling and wrap, the Baby K'tan scores you two free hands and a wealth of patience. Slip the cotton carrier over your shoulders, slide your munchkin in and let the soothing begin - we've yet to meet a little who doesn't (eventually) fall asleep. Write a note, spend some time emailing or brush your teeth (we've been there) – your hands are back!
The K'tan is designed to evenly distribute weight across your shoulders (bye bye back problems), last from birth to 3 years and be easy to maintain (it's machine washable, hardware-free and 100% cotton). And – maybe the best part – is now under $50! Buy yourself some peace & quiet today - $49.99 at babyktan.com or 866-YES-KTAN.
Bonus – win a free classic carrier by telling us why you'd like to tote your munchkin in a Baby K'tan. We're giving away 4 carriers & will announce a winner July 9.
---
---
Share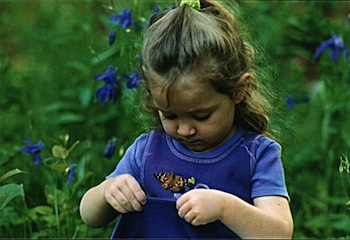 Happy weekend! Make it extra festive by planning some indoor or outdoor fun, winning free theater tickets or signing your munchkin up for summer camp... read more